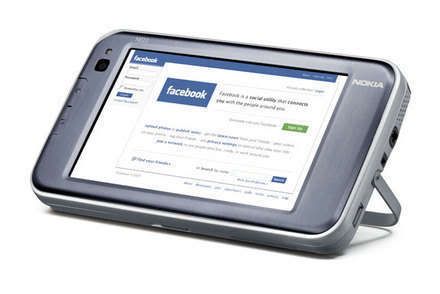 Nokia made a press release about new N Series pocket-sized N810 Internet Tablet.
N810 has 4.13″, 65,000 colours touchscreen of 800 x 480 resolution, 400 Mhz processor,
128MB DDR RAM, 256MB Flash memory, 2GB inner disk, and support upto 10 GB of miniSD, microSD.
It is powered by a Linux based operating system, maemo Linux OS2008.
It has applications to connect with Google Mail, Facebook, or YouTube videos. It supports Skype instant messaging or VoIP, and Gizmo video chat with an integrated VGA camera.
To use the device, you connect over a Wi-Fi network, or a Bluetooth mobile phone.
The N810 supports GPS navigation, this is the main advantage.
Surely Nokia has an innovation for future small PC companions.